Welcome to Early Years
Early Years Practitioners: Mrs Michelle Heath & Mrs Deborah Elmes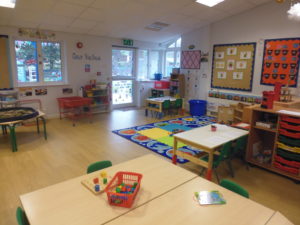 Comments from parents:
"We are grateful for the friendliness and kindness from his teachers, helping him settle and build on his skills and learning new ones."
"We are so proud of how he is growing and learning every day."
"He seems very happy at school, he always has a smile on his face when we collect him and drop him off.  Thank you for making him so comfortable, you are amazing."
"She absolutely loves it here. The staff are all so fantastic and she has some lovely friends."
"We are really pleased with how J has settled into playgroup. Its lovely to read all the things she has been doing. Thank you for all you are doing and for making her so happy."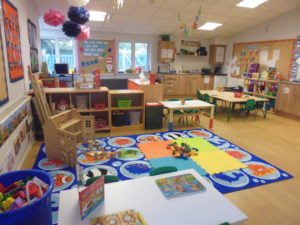 Stapleford Early Years is a Preschool class within the Foundation Unit of Stapleford School. We provide a safe, fun, happy place for children to learn through play and make new friends. Children are welcome to join the class from their 2nd birthday and remain with Early Years until rising 4, when they move onto the Nursery class.
For the majority of our children, attending Stapleford Early Years will be their first step away from home and our experienced, nurturing staff will do everything they can to make this transition as smooth as possible. We operate a key person system and work with parents/carers and families to build strong positive relationships in order to provide consistent care and support for the children.
Stapleford Early Years follows the government's mandatory Early Years Foundation Stage (EYFS) framework. These government standards help to ensure that in all early years settings, children learn and develop well, are supported and valued as individuals and are also kept healthy and safe.
The framework has seven areas for learning and development and these seven areas are broken down into "Prime" and "Specific" areas.
Prime areas
Personal, Social and Emotional Development
Physical Development
Communication and Language
Specific areas
Literacy
Mathematics
Understanding the World
Expressive Arts and Design
Stapleford Early Years offers both indoor and outdoor play provision and actively encourages children to choose from a range of activities on offer. Staff continuously interact with the children as they play, ensuring that they are guided, supported, encouraged and assisted in their learning as required. Children can decide what and how to play with an activity on offer and/or can choose to take part in activities which are led by an adult.
Ongoing formative assessment is at the heart of early years best practice and our staff observe children in their play and everyday activities. By using these observations, the staff can plan new experiences and opportunities for the children, to further their development. A learning journal is kept for each child and includes written observations, photographs and examples of the child's own work.
Our staff are dedicated to encouraging children's self-esteem, confidence and independence in readiness for the transition to school and in the term before they move on, regular transition sessions are held with their new class.
Both members of staff are fully qualified Early Years Practitioners with Paediatric First Aid and Food Hygiene certificates.