Statutory info
Contact Details:
Stapleford Primary School, Church Lane, Stapleford, Hertfordshire, SG14 3NB
Tel: 01992 583341 Fax: 01992 901811
Email: admin@stapleford.herts.sch.uk
Headteacher: Mr J Shillito
School Opening Times:
School starts at 8:40am each day.
Home time is at 3:10pm each day.
Admission Arrangements:
Admissions Policy 2022-2023 – Revised version – September 2021
Nursery Admissions Policy 2022
Nursery Admissions Policy 2023
Nursery Admissions application form
Supplementary Information Form
Admission Appeals
https://www.hertfordshire.gov.uk/services/schools-and-education/school-admissions/primary-junior-and-middle-schools/primary-school-appeals.aspx#
This appeals process is for people applying for their child to start primary school for the first time in September 2023.
After allocation day (17 April 2023), you'll be able to appeal for any schools you have applied to but have been refused a place at.
Appeals deadline – submit your appeal by 4pm on 16 May 2023.
Appeals will be heard between 13 June – 18 July 2023.
The Local Authority will notify appellants (the person who made the appeal) about their appeal hearing at least 14 calendar days in advance of the hearing (unless you've been requested to agree shorter timescales).
Reports:
Oftsed Website – Stapleford Primary School
Statutory Inspection of Anglican and Methodist Schools (SIAMS) Report 2017
Key Stage 2 Results:
Due to the COVID-19 pandemic, KS2 SATs did not take place in 2020 or 2021. The most recent KS2 SATS data can be found below.
Key Stage 2 Results 2022 – Click here for detailed report
Key Stage 2 Results 2019 – Click here for detailed report
School Curriculum Information:
School Curriculum – visit our dedicated curriculum page by clicking here
Stapleford Primary School – CURRICULUM – Two-year rolling programme
P.E and Sport information:
Sports Premium Funding 2021-22
SEND:
The school SENCO is Miss Hannah Ward. Her contact email address is senco@stapleford.herts.sch.uk or alternatively please call the school office and leave a message – Tel: 01992583341. Miss Ward is on site at school every Wednesday.
How are we helping your child at school
Policies:
Child Protection Policy 2022-23
Pupil Premium:
Pupil Premium Strategy 2022-23
Safeguarding:
Safeguarding contacts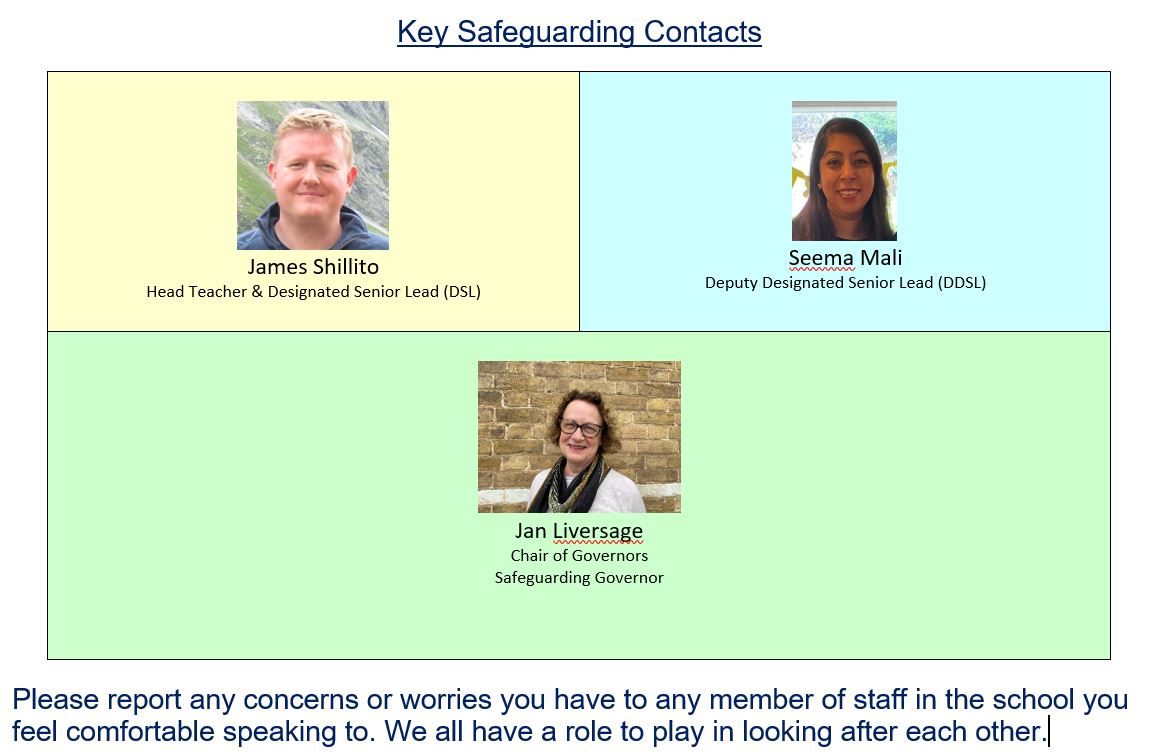 Safeguarding – how do we teach safeguarding?
Safeguarding children – quick reference booklet
Useful safeguarding links:
https://www.hertfordshire.gov.uk/services/childrens-social-care/child-protection/report-child-protection-concern.aspx
https://www.ceop.police.uk/Safety-Centre/
https://www.saferinternet.org.uk/
eSafety Information:
eSafety and Data Security Policy
https://www.saferinternet.org.uk/
COVID-19 catch up premium
Catch-up premium allocated: £5,520
This is being spent on targeted pupil support.
extra hours being worked by existing teaching assistants who deliver one to one and small group support.
Data Protection:
The Data Protection Officer (DPO) for the school is Peter Critchley.
DPO contact details: dpo@stapleford.herts.sch.uk
School's Ethos and Values
Reverend Jenny Gray is an integral part of the school community. She leads weekly collective worship, provides spiritual guidance, is a member of the school governing body and provides an essential link with the Diocese of St Albans. She may be contacted through the school office on 01992 583341.
Stapleford Primary School - Vision and Values
RE Statement of Entitlement for Church Schools
A list of Stapleford Primary School Governors, their terms of office and register of interests can be found by clicking here